Bought, Borrowed, & Bagged is a weekly meme, hosted by TalkSupe, where I share with you the books I have bought, borrowed, or bagged (gifted or won) plus a recap of the previous week's reviews, upcoming reviews, and any other bookishness I want to share. :)
Here's what was added to my ereader and/or my physical library this week:
BOUGHT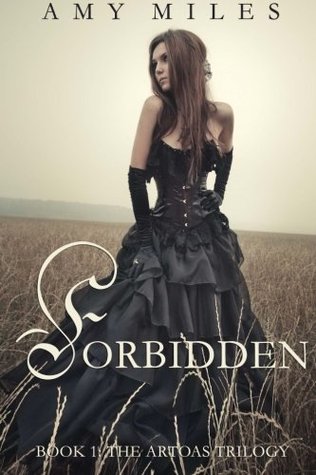 I one-clicked Drive Me Crazy thanks to Andrea @The Bookish Babe. She shared Ms. Valentine's latest in the Holland Springs series and I just could resist the temptation anymore. :) And because I went to The Tattered Cover for a signing with Maggie Stiefvater, I picked up Eleanor & Park, Sleep No More, and The Vampire Voss. Someone keep me out of the bookstore! ;) And because I need more books on my ereader (like a hole in the head), I one-clicked Marie Hall's Kingdom Series Collection 1-3 as a *freebie*. I also one-clicked Rocky Mountain Heat, Moments of Julian, and Forbidden as *freebies*.
I won His Wicked Games Boxed Set from Ember Casey in a giveaway from Clarissa Wild. I won Breathe, Annie, Breathe, in a giveaway via COYER from Berls @Fantasy is More Fun and Michelle @Because Reading is Better Than Real Life.
And I wanted to share some of the swag I won as well. I received the hair clip and bookmarks from Heather Hildenbrand and Braine @Talk Supe.
I won various swag from Teresa @Readers Live 1000 Lives.
I picked up this tour swag from Maggie Stiefvater...she drew/designed a cover for Sinner. :)
And one of my fellow Hussies (members of JA Huss' Street Team) sent this awesome Shrike Bikes sticker! Thanks, Jana!
Last Week's Reviews

Upcoming Reviews
Soul Twister
by Robyn Jones
Come Back
by JA Huss
The Anonymous Blog of Mrs. Jones
by Ellen Harger
Control
and
Burn
by C.D. Reiss
And because my kiddos read almost as much as I do and I like to put them to work during the summer, here are a few reviews coming from them:
Berk reviews
Mark of Athena
by Rick Riordan
Jax reviews Paperboy by Vince Vawter
Sky reviews The Book Thief by Markus Zusak