Teaser Tuesdays is a weekly bookish meme, hosted by MizB of Should Be Reading. Anyone can play along! Just do the following:
•
Grab your current read
•
Open to a random page
•
Share two (2) "teaser" sentences from somewhere on that page
•
BE CAREFUL NOT TO INCLUDE SPOILERS! (make sure that what you share doesn't give too much away! You don't want to ruin the book for others!)
•
Share the title & author, too, so that other TT participants can add the book to their TBR Lists if they like your teasers!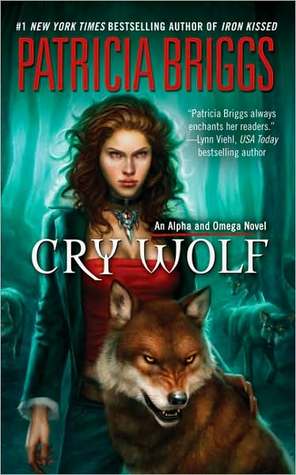 Cry Wolf
Alpha and Omega Series #1
Anna never knew werewolves existed, until the night she survived a violent attack...and became one herself. After three years at the bottom of the pack, she'd learned to keep her head down and never, ever trust dominant males. Then Charles Cornick, the enforcer--and son--of the leader of the North American werewolves, came into her life.
Charles insists that not only his Anna his mate, but she is also a rare and valued Omega wolf. And it is Anna's inner strength and calming presence that will prove invaluable as she and Charles go on the hunt in search of a rogue werewolf--a creature bound in magic so dark that it could threaten all of the pack.
***Teaser***


"I was never afraid of monsters until I became one. Now I'm afraid of my own shadow."