My To-Be Read List is a meme hosted by Michelle @Because Reading. I think it's a fabulous idea because it gets y'all in the game and it helps me knock off some of the many, many books on my TBR list. You're more than welcome to join in the fun! I've included the basic rules below but you can click on the graphic above to hop over to Michelle's site where you can find all the details.
Here's how it works:
On the first Saturday of each month, I will make a post with three books from my TBR List (these books can be already on your ereader or bookshelf OR books you might want to purchase) and add your link on the linky that will be provided on Michelle's post. Y'ALL will help me choose which book I will read next. The following Saturday, I will announce which book won. Then the last Saturday of the month, I'll post my review.
Fun, right?!?
Thanks to everyone who voted! I prepared and scheduled these posts during March's Blog Ahead so I've completely forgotten the choices for every month. When I started seeing the votes for this month, I got really excited.... ;) I'm not gonna lie, I had a favorite going into this vote.
And the Winner Is: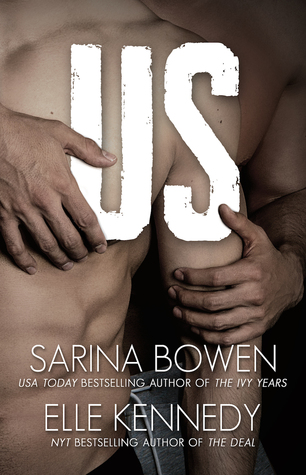 Us
Him #2
Synopsis
Can your favorite hockey players finish their first season together undefeated?
Five months in, NHL forward Ryan Wesley is having a record-breaking rookie season. He's living his dream of playing pro hockey and coming home every night to the man he loves--Jamie Canning, his longtime best friend turned boyfriend. There's just one problem: the most important relationship of his life is one he needs to keep hidden, or else face a media storm that will eclipse his success on the ice.
Jamie loves Wes. He really, truly does. But hiding sucks. It's not the life Jamie envisioned for himself, and the strain of keeping their secret is taking its toll. It doesn't help that his new job isn't going as smoothly as he'd hoped, but he knows he can power through it as long as he has Wes. At least apartment 10B is their retreat, where they can always be themselves.
Or can they?
When Wes's nosiest teammate moves in upstairs, the threads of their carefully woven lie begin to unravel. With the outside world determined to take its best shot at them, can Wes and Jamie develop major-league relationship skills on the fly?
Warning: contains sexual situations, a vibrating chair, long-distance sexytimes and proof that hockey players look hot in any shade of green.
Check back on May 27th for my review! (and by the way, this was the one I was pulling for)