My To-Be Read List is a meme hosted by Michelle @Because Reading. I think it's a fabulous idea because it gets y'all in the game and it helps me knock off some of the many, many books on my TBR list. You're more than welcome to join in the fun! I've included the basic rules below but you can click on the graphic above to hop over to Michelle's site where you can find all the details.
Here's how it works:
On the first Saturday of each month, I will make a post with three books from my TBR List (these books can be already on your ereader or bookshelf OR books you might want to purchase) and add your link on the linky that will be provided on Michelle's post. Y'ALL will help me choose which book I will read next. The following Saturday, I will announce which book won. Then the last Saturday of the month, I'll post my review.
Fun, right?!?
In 2018, I'm once again working at catching up on series and y'all get to decide which series I'm going to read each month! :D
This month, I'm letting y'all choose from series that I only lack ONE book finishing! :)
Your Choices Are: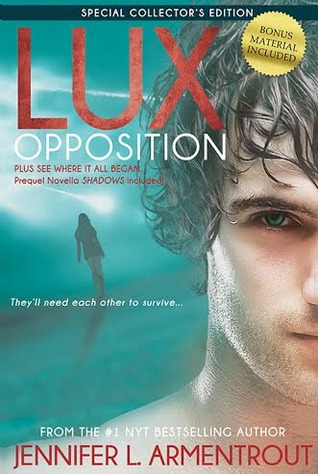 Opposition
Lux #5
Synopsis
Katy knows the world changed the night the Luxen came.
She can't believe Daemon welcomes his race or stood by as his kind threatened to obliterate every last human and hybrid on Earth. But the lines between good and bad have blurred, and love has become an emotion that could destroy her - could destroy them all.
Daemon will do anything to save those he loves, even if it means betrayal.
They must team with an unlikely enemy if there is any chance of surviving the invasion. But when it quickly becomes impossible to tell friend from foe, and the world is crumbling around them, they may lose everything - even what they cherish most - to ensure the survival of their friends...and mankind.
War has come to Earth. And no matter the outcome, the future will never be the same for those left standing...
Struck from the Record
Record #4

Synopsis
Clay Maxwell is a smart, quick witted, sex-driven, manwhore with the good looks to match. Plenty of women have shared his bed, but only one has ever been constant, Andrea.
Their rules were simple. When they're together, it's just the two of them. When they're apart, anything is fair game. And it worked. For ten years.
But one of them has changed the game...
Clay must decide if his player ways are worth losing the one girl who has always been there.
Jet
Marked Men #2
Synopsis
found.
With his tight leather pants and a sharp edge that makes him dangerous, Jet Keller is every girl's rock and roll fantasy. But Ayden Cross is done walking on the wild side with bad boys. She doesn't want to give in to the heat she sees in Jet's dark, haunted eyes. She's afraid of getting burned from the sparks of their spontaneous combustion, even as his touch sets her on fire.
Jet can't resist the Southern Belle with mile-long legs in cowboy boots who defies his every expectation. Yet the closer he feels to Ayden, the less he seems to know her. While he's tempted to get under her skin and undo her in every way, he knows firsthand what happens to two people with very different ideas about relationships.
Will the blaze burn into an enduring love...or will it consume their dreams and turn them to ashes?
Okay, now vote! And thanks! :D
Create your own user feedback survey