Bought, Borrowed, & Bagged is a weekly meme, hosted by TalkSupe, where I share with you the books I have bought, borrowed, or bagged (gifted or won) plus a recap of the previous week's reviews, upcoming reviews, and any other bookishness I want to share. :)

Wow! I feel like things are really picking up speed now as we head into the final weeks of school. I do a lot of volunteering for the Instrumental Music Dept at the high school, and I'm quite busy arranging transportation to competitions, as well as getting things read for the end-of-year banquet. My kids are ready for school to be out; however, my oldest is super stressed as she has several AP exams and a college calculus final to complete before she's done. :) We did have an extra day to our weekend since school was cancelled due to the foot and a half of snow. We're now up to 2 feet. But we're enjoying it.
I'm trying to get things pre-scheduled here on the blog since I'll be attending RT in Dallas, TX in 23 days! *squee* I'm so excited. But there's so much to get done between now and then. Oh, and I'm having Lasik this Friday. I'm...well, I'm freaking out honestly. But it's something I really want to do so keep your fingers crossed that all goes well.
How was y'all's week??
Here's what was added to my ereader library this week:
BOUGHT
*Freebies*
Bought ($2.99 Purchase)
Yes, I did read this as an ARC but I bought a copy as well. That way, I can lend it to anyone considering giving it a try. ;)

I had an Audible credit I *had* to use or lose, so I grabbed the next in Maya Banks' Montgomerys & Armstrongs series, Highlander Most Wanted. And while I was on Kirsten Potter's page (the narrator for Banks' series - whom I love!) I also grabbed Primal Law because it's been on my TBR for quite a while.

Bagged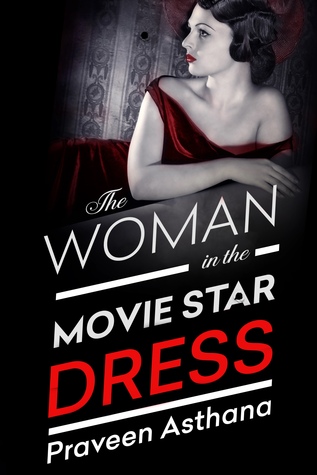 I received
The Woman in the Movie Star Dress
from the publisher via Netgalley for review!
Last Week's Reviews
Upcoming Reviews
Dear Juliet by Trudy Stiles
Boy Toy by Jay McLean
Everything by Melissa Pearl