Is it just me or is 2015 moving along like it has somewhere else to be?? Once again, I'm overall fairly pleased with my progress with my challenges. Here's my update:

This challenge is hosted by Berls @Fantasy is More Fun and Michelle @Because Reading.
This month, I (am supposed to) read Off the Record and Out of Breath. So far I've read 8 of 24 from my Reading Assignment. (images take you to my reviews)
This challenge is hosted by Chapter Break and Second Run Reviews.
I've shown my shelves some love. I've hit my physical, digital, and audio shelves! I've read 35 books so far! You can click here to check out the books and their reviews on Goodreads or click on the book images below.
As part of this challenge, I budgeted $10/month for books. In April, I spent $2.99. So far this year, I've spent ~$10. I've now *earned* myself 5 books and $2.00 towards books. AND I received a $50 GC for my birthday. Aaand, I did some earning with exercise. So, I'm carrying over - well, a lot of book budget. But I'm redoubling my efforts to not spend any (much) money on books. I'm hoping to remove more books from my shelves than I add in May. I'll keep you posted. ;)
So for April, I earned:
I've done very well with my exercise goals, and have managed to exercise 5 days a week throughout the month of April. Yay me! I have not dedicated as much time towards writing, however, so my word count is embarrassingly low. I am trying to do a better job of scheduling my blog posts so hopefully this will increase my writing time. :)
As I mentioned last month, I tweaked my *earning* methods to be $0.50 for every book I remove from my Already Owned shelf. Although I plan to keep it at this point, I'm refraining from buying anything because 1) I'm going to RT in May and will return with so many books that will have my already overflowing shelves in even more dire need of this challenge, and 2) I have been one-clicking more freebies than I'm reading and I feel like I'm somewhat defeating my purpose in participating in this challenge in the first place. My exercising (5 days a week) and writing goals (5000 words a week) remain the same.
This challenge is hosted by Niji Feels.

I didn't read any books that qualified for this challenge in April, but I plan to squeeze in a least ONE in May. :)
This challenge is being hosted by Lili Lost in a Book.
I challenged myself achieve God level or 6-10 books. So far, I've read: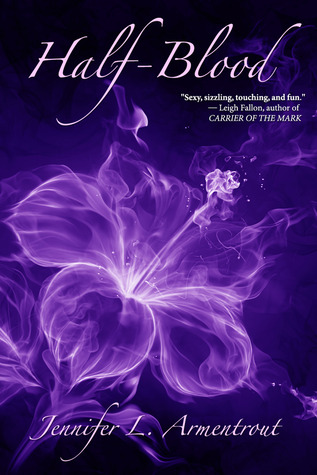 Lexxie @Unconventional Book Views and Stormi @Books, Movies, Reviews! Oh My! are co-hosting this year-long challenge to read books being released in 2015. Originally, I challenged myself to reach New Release Newbie status - or 1-15 books. As I've already reached that goal, I'm going to aim higher. ;) My new goal is New Release Pro - or 16-30 books.
Oh man, I'm rocking this challenge!! *bwahahahahaha!*
In all, I read 15 books in April. I had a few more blog tour/review reads in April and yet I still only read 2 more than March. I fully expect to read fewer in May because of being gone to RT (I won't have time to read since I'll be sipping drinks and chatting, giggling, and fangirling with Lexxie & Berls! ;) But we'll see, won't we?
How are y'all doing with your challenges?