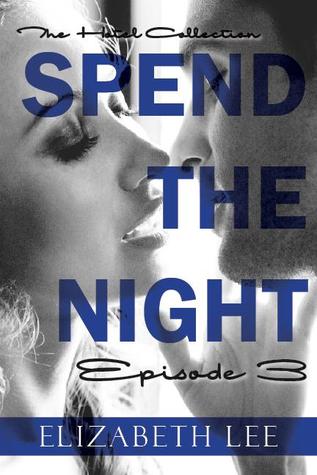 Spend the Night Volume 3
The Hotel Collection
Release Date: February 17, 2015
Genre: Adult, Contemporary Romance
Source: I received a complimentary copy in exchange for an honest review
Rating: 4 Bookworms
Synopsis
All games must eventually come to an end...
Hannah's new reality is that someone is stalking her. Aggressively. The only question is who. Fingers are pointed and accusations are made as every clue leads her down another twisted path of questions without answers. Her feelings for both Carter and Trent cloud her judgment as the investigation delves deeper into her personal life and into her heart. Carter's past is a mystery and Trent has every reason to try and make her seem crazy. Her loos would be his gain after all.
Hanna will have to choose, but making the wrong choice will cost much more than a broken heart.
Everyone has a motive.
But only one of them has a plan.
Oh, Ms. Lee, you're sneaky!
Spend the Night wrapped up neatly. The mystery was solved -- I must say I should've listened to my gut but Ms. Lee still had me wondering, and there was even a bit of hair-raising suspense. I enjoyed the return of he logical, driven Hannah - seeing her think quickly on her felt to resolve a few sticky situations. And I was satisfied with how things shook out.
It might have been a bit too neat in its wrap-up but it was a compelling sotry. This was my first read from Ms. Lee and it won't be the last. I'm particularly eager to check out the next in the Hotel Collection.