Welcome to Travel by the Book. I know for most of us, reading is an escape. One of the things I love about reading it getting to travel. And I'm sure I'm not the only reader who has wished to take a trip inspired by a place I read about in a book. I've been fortunate in that my Hubs is kind
enough to indulge me and take me to said places.
This is where I share those vacations that were inspired by a book.
***The Book***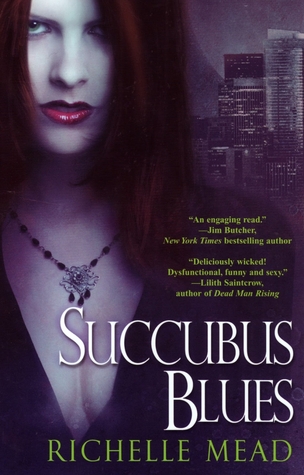 Y'all know Twilight was a game changer for me. It lead me to Richelle Mead's Vampire Academy...which, in turn, lead me to Mead's Georgina Kincaid series. What? I had to read something while I waited for Rose & Dimitri's next adventure! ;) And honestly, Georgina's story kept me more than entertained. I met one of my all-time favorite book boyfriends in this series...Seth Mortenson. There's an outstanding cast of characters, both angelic and devilish. ;) And who could resist reading about a succubus who hates her "job" but actually enjoys her job at the Emerald City Bookstore.
Reading about Georgina's antics in and around Seattle made me dream of this humid, lush city that has quite a bit of history and entertainment to offer.
***The Travel***
Before I share photos from our trip, I wanted to say a few other things about Seattle. One, I went to TWO different bookstores hoping to find the one that inspired Mead's Emerald City Bookstore. I went to one in the Queen Anne district of the city. It was a small, quaint bookshop but not the one Emerald City was modeled after, even if Emerald City is supposedly in Queen Anne. We also went to Elliott Bay Bookstore. It was incredible! Three stories set of books looking out on Elliott Bay...I loved it! Sadly, I didn't take photos of either of these bookstores while I was there. :( TWO, I've been back to Seattle twice more since our first visit because I love the city. But when we went with our kids, and walked over to where Elliott Bay Bookstore had been, we were told it had moved. *sigh*
Here's Pike Place Fish Market...where they really do throw fish!
Puget Sound is behind me here...there are so many great places to walk to and by. And many, many fish places. Too bad I can't eat seafood!
Of course, we can't visit a city famous for it's brew pubs without visiting one!
We couldn't believe the hills...I read about them, but seeing is believing! Everything slopes down to the ocean.
Here I am in front of the original Starbucks Coffeehouse. It was founded in a good year...1971. We're the same age! ;) Oh, and the entertainment being offered out front was fantastic!
My hubs took this photo of me without my knowledge. He'd gone to get us lunch. I, of course, was taking advantage of the opportunity to read in the park. It'd be something if I could remember what I was reading...but I can't. *ha* This is in and around Pioneer Square...a location where Georgina meets Jerome (her demon boss who looks exactly like John Cusack) and Carter, Jerome's wayward angel friend, at a bar quite often. :)
It was a fabulous trip! (even if our luggage took a detour) We didn't even get rained on. And like I said, I fell in love with Seattle and we've been back! There are other books I've since read that are set in Seattle, so it's been so much fun traveling there and seeing the city from the page come to life in person!