Welcome to Travel by the Book. I know for most of us, reading is an escape. One of the things I love about reading it getting to travel. And I'm sure I'm not the only reader who has wished to take a trip inspired by a place I read about in a book. I've been fortunate in that my Hubs is kind
enough to indulge me and take me to said places.
This is where I share those vacations that were inspired by a book.
***The Book***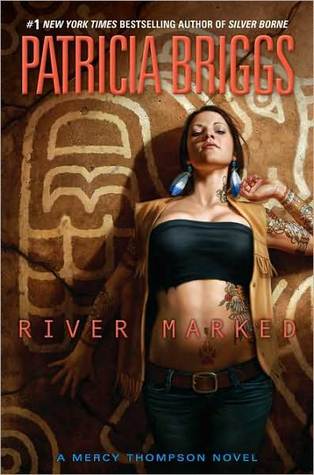 So this Travel by the Book is a bit
different because it happened kinda backwards
. For my 40th birthday, Hubs and I were doing an exploration of Northern California (you'll see that in a different TbtB post) and western Oregon. We hadn't planned much for the Portland area outside of visiting breweries and Powell's :) but I started
River Marked
on the morning of our departure and it ended up shaping our visit to this area. Weird, right? I mean, I had no idea that River Marked was set in the Columbia River Basin when I started it but it seemed serendipitous that I'd begin reading it while on my way to the area.
I've always enjoyed the lore and mythology Briggs uses in this series. It was even better that she'd incorporate some Native American lore in River Marked, seeing as it's a big part of who Mercy is. And getting to see some of the sights and learn more about the particular lore used really enhanced my enjoyment of this installment in Mercy's story.
***The Travel***
We visited the Portland area in March - therefore it was appropriately gloomy, dreary, and rainy then entire time. We traveled a scenic byway where we saw several of the falls mentioned in River Marked, most notably Multnomah Falls.
Although Mercy and Adam were in this area during the summer, I was still awed by the amount of green and water everywhere. I think there might actually be more moss on the trees here than in Forks, Washington. ;)
There were just as many, if not more, waterfalls in this area of Oregon than in Washington.
Here is the beautiful Columbia River. We went to a Visitor's Center where we learned a lot about Tsagaglalal, the "river devil", who caused some problems for Mercy and Adam.
This ended up being a fantastic trip that just so happened to coincide with my reading about this particular location. I might suggest you visit the area in early summer though. ;)