My To-Be Read List is a meme hosted by Michelle @Because Reading. I think it's a fabulous idea because it gets y'all in the game and it helps me knock off some of the many, many books on my TBR list. You're more than welcome to join in the fun! I've included the basic rules below but you can click on the graphic above to hop over to Michelle's site where you can find all the details.
Here's how it works:
On the first Saturday of each month, I will make a post with three books from my TBR List (these books can be already on your ereader or bookshelf OR books you might want to purchase) and add your link on the linky that will be provided on Michelle's post. Y'ALL will help me choose which book I will read next. The following Saturday, I will announce which book won. Then the last Saturday of the month, I'll post my review.
Fun, right?!?
This month, I decided to have y'all pick the series I work at catching up on. Y'all decided on...
The Winner Is: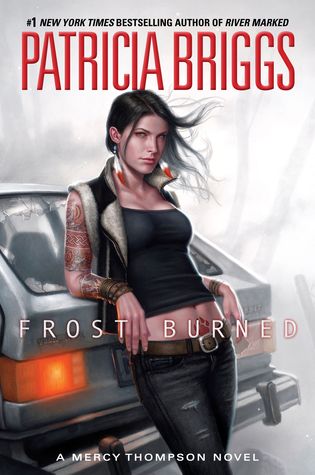 Frost Burned
Mercy Thompson #7
Synopsis
Mercy Thompson's life has undergone a seismic change. Becoming the mate of Adam Hauptman - the charismatic Alpha of the local werewolf pack - has made her a stepmother to his daughter Jesse, a relationship that brings moments of blissful normalcy to Mercy's life. But on the edges of humanity, a minor mishap on an ordinary day can turn into so much more. After an accident in bumper-to-bumper traffic, Mercy and Jesse can't reach Adam - or anyone else in the pack for that matter. They've all been abducted. Through their mating bond, all Mercy knows is that Adam is angry and in pain. Outclasses and on her own, Mercy may be forced to seek assistance from the most unlikely of allies: the vampire seethe.
Check back on April 30 for my review. And thanks for voting!