Bought, Borrowed, & Bagged is a weekly meme, hosted by TalkSupe, where I share with you the books I have bought, borrowed, or bagged (gifted or won) plus a recap of the previous week's reviews, upcoming reviews, and any other bookishness I want to share. :)
Hey y'all! I hope everyone had a wonderful week. My week was good if exhausting. ;) I apologize for not being around to comment much - after spending long days helping customers find those perfect books for gifts, and my drive, I've been so tired! I've barely even read anything this past week. I'll try to do some catching up today.
This next week won't be any different. Sky is having her wisdom teeth out tomorrow and then I work Tuesday-Thursday. And then it's Christmas! So I will probably be unplugged for much of this week.
A few updates...Sky was accepted, with highest honors, to the Honors Program at Western Washington University. This is her #2 choice so she's thrilled! My kids finished up their finals, and the semester, on Friday. They all did well and we celebrated with a dinner out last night.
I wish you all a very Merry Christmas (if you celebrate) and Happy Holidays!! I hope this time will be filled with lots of love, laughter, and quality time spent with your family, friends, and loved ones!!
Bought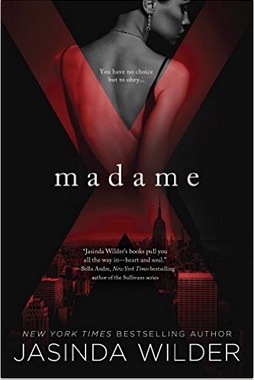 All these titles were 99 cents, with the exception of Deacon, which was $1.99. And I have no one to blame but myself and an itchy finger for one-clicking these.
I get to blame Lexxie @unConventional Book Views for the one-clicking of this one though! ;)
Bagged
I received
The Lies of Locke Lamora
and Red Queen from my Secret Santa!


Last Week's Reviews
Four Days
by Dannika Dark
Happily Ever After by JA Huss
A Fairy Extraordinary Christmas Story
by AJ York
Upcoming Reviews
The Wondrous Kite
by Jason Sandberg
Deep by Kylie Scott
In Bed with a Highlander by Maya Banks
Origin by Jennifer L. Armentrout
Hunting Ground by Patricia Briggs