My To-Be Read List is a new meme hosted by Michelle @Because Reading. Michelle has been doing this for awhile and recently decided to extend the fun for us all. I thought it was a fabulous idea because it gets y'all in the game and it helps me knock off some of the many, many books on my TBR list. You're more than welcome to join in the fun! I've included the basic rules below but you can click on the graphic above to hop over to Michelle's site where you can find all the details.
Here's how it works:
On the first Saturday of each month, I will make a post with three books from my TBR List (these books can be already on your ereader or bookshelf OR books you might want to purchase) and add your link on the linky that will be provided on Michelle's post. Y'ALL will help me choose which book I will read next. The following Saturday, I will announce which book won. Then the last Saturday of the month, I'll post my review.
Fun, right?!?
So, let the fun begin... Here are the books y'all get to choose from this month: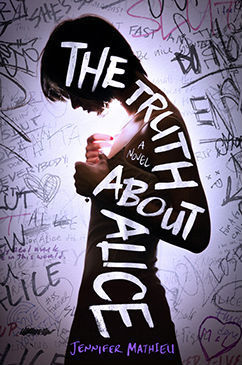 Everyone know Alice slept with two guys at one party.
But did you know Alice was sexting Brandon when he crashed his car?
It's true. Ask ANYBODY.
Rumor has it that Alice Franklin is a slut. It's written all over the bathroom stall at Healy High for everyone to see. And after star quarterback Brandon Fitzsimmons dies in a car accident, the rumors start to spiral out of control.
In this remarkable debut novel, four Healy High students - the girl who has the infamous party, the car accident survivor, the former best friend, and the boy next door - tell all they know.
But exactly what is the truth about Alice? In the end there's only one person to ask: Alice herself.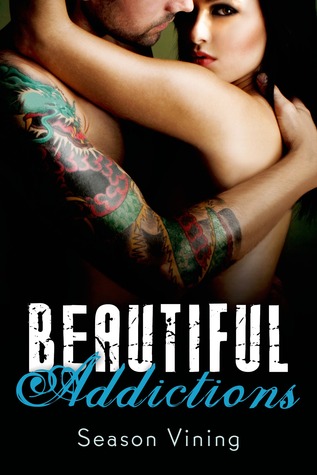 Josie Banks is a girl without a past. After being found unconscious with no memory, she was shuffled in and out of foster homes where she suffered years of abuse. An experience that left her broken, damaged, and clinging to drugs and meaningless hook-ups to numb her pain.
When Josie disappeared years ago, she took a piece of Tristan with her. She's the girl he thought he lost forever - the one he's never been able to forget. Now a twist of fate has brought them back together, and he never wants to let her out of his inked arms again. But Tristan is haunted by a dark past of his own. On the run from ruthless criminals that shattered Josie's world years ago, reentering her life puts them both in danger.
As Josie and Tristan's lives become tangled once again, they find themselves unwilling and unable to escape the relentless pull that draws them together. But in Season Vining's Beautiful Addictions, will the past leave their love in ruins - or bind them together for a lifetime?
THIS IS A STORY ABOUT SACRIFICE... DEATH...LOVE...FREEDOM. THIS IS A STORY ABOUT FOREVER.
Haven Antonelli and Carmine DeMarco grew up under vastly different circumstances. Haven, a second-generation slave, was isolated in the middle of the desert, her days full of hard work and terrifying abuse. Carmine, born into a wealthy Mafia family, lived a life of privilege and excess. Now, a twist of fate causes their worlds to collide. Entangled in a web of secrets and lies, they learn that while different on the surface, they have more in common than anyone would think. In a world full of chaos, where money and power rule, Haven and Carmine yearn to break free, but a string of events that began before either of them were born threatens to destroy them instead.
Murder and betrayal are a way of life, and nothing comes without a price - especially not freedom. But how much will they have to sacrifice? Can they escape their pasts? And, most of all, what does it mean to be free?
Okay, so now you get to vote. ;)
Create your free online surveys with SurveyMonkey , the world's leading questionnaire tool.