My To-Be Read List is a meme hosted by Michelle @Because Reading. I think it's a fabulous idea because it gets y'all in the game and it helps me knock off some of the many, many books on my TBR list. You're more than welcome to join in the fun! I've included the basic rules below but you can click on the graphic above to hop over to Michelle's site where you can find all the details.
Here's how it works:
On the first Saturday of each month, I will make a post with three books from my TBR List (these books can be already on your ereader or bookshelf OR books you might want to purchase) and add your link on the linky that will be provided on Michelle's post. Y'ALL will help me choose which book I will read next. The following Saturday, I will announce which book won. Then the last Saturday of the month, I'll post my review.
Fun, right?!?
OOPS! I did this post last Sunday...apparently I forgot to click 'Publish'. ;)
As y'all know, I'm participating in the Take Control of Your TBR Pile Challenge this month. Since I'm already regretting having made a list of books I'd read, I'm letting y'all pick the one (from this list of 3) you absolutely want to make sure I get to. Thanks for your help! :D
Your Choices Are: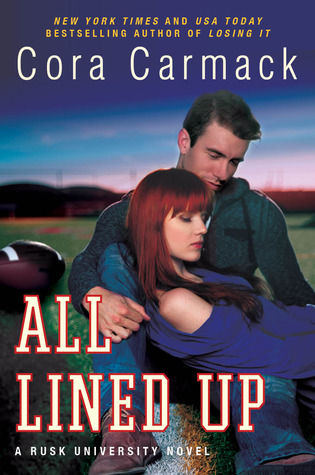 All Lined Up
Rusk University #1
Synopsis
In Texas, two things are cherished above all else--football and gossip. My life has always been ruled by both.
Dallas Cole loathes football. That's what happens when you spend your whole childhood coming in second to a sport. College is her time to step out from the bleachers, and put the playing field (and the players) in her past.
But life doesn't always go as planned. As if going to the same college as her football star ex wasn't bad enough, her father, a Texas high school coaching phenom, has decided to make the jump to college ball...as the new head coach at Rusk University. Dallas finds herself in the shadows of her father and football all over again.
Carson McClain is determined to go from second-string quarterback to the starting line-up. He needs the scholarship and the future that football provides. But when a beautiful redhead literally falls into his life, his focus is more than tested. It's obliterated.
Dallas doesn't know Carson is on the team. Carson doesn't know that Dallas is his new coach's daughter.
And neither of them know how to walk away from the attraction they feel.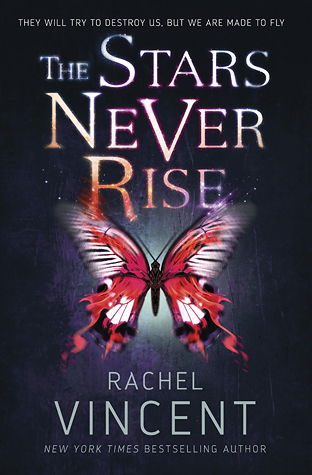 The Stars Never Rise
The Stars Never Rise #1

Synopsis
Sixteen-year-old Nina Kane should be worrying about her immortal soul, but she's too busy trying to actually survive. Her town's population has been decimated by soul-consuming demons, and souls are in short supply. Watching over her younger sister, Mellie, and scraping together food and money are all that matters. The two of them are a famiy. They gave up on their deadbeat mom a long time ago.
When Nina discovers that Mellie is keeping a secret that threatens their very existence, she'll do anything to protect her. Because in New Temperance, sins are prosecuted as crimes by the brutal Church and its army of black-robed exorcists. And Mellie's sin has put her in serious trouble.
To keep them both alive, Nina will need to trust Finn, a fugitive with deep green eyes who has already saved her life once and who might just be an exorcist. But what kind of exorcist wears hoodies?
Wanted by the Church and hunted by dark forces, Nina knows she can't survive on her own. She needs Finn and his group of rogue friends just as much as they need her.
Starting Over
Synopsis
Single mom Vanessa Holt has a daughter she loves, a supportive family, and her art. Having given up on finding true love--if that even exists, which she doubts--she's content to put romance on the back burner. But not everyone agrees. Those nearest and dearest are ready to see Vanessa let down her long blond hair and have some fun.
To put their grumbling to rest, Vanessa agrees to go on a date with the next man who asks. Luckily for her, that man is Cameron Thomas, her daughter's extremely handsome science teacher. She'd felt a spark of chemistry the first time she'd laid eyes on him. Now she's ready to lay a whole lot more on the sexy bachelor.
But just as things get hot, they also get heavy. When the man who broke Vanessa's heart reappears, her old doubts and fears about love rush to the surface. Will her fresh start with Cameron be over before it's barely begun?
Okay, now vote! And thanks! :D
Create your own user feedback survey