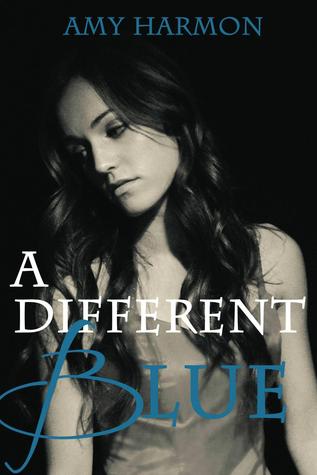 A Different Blue by Amy Harmon
Release Date: March 29, 2013
Genre: New Adult, Contemporary Romance
Source: 99 Cent Purchase on Nook
Rating: 5 Bookworms
Challenges: #2016HW, #COYER B2B, #ShelfLove
Goodreads
Synopsis
Blue Echohawk doesn't know who she is. She doesn't know her real name or when she was born. Abandoned at two and raised by a drifter, she didn't attend school until she was ten years old. At nineteen, when most kids her age are attending college or moving on with their life, she is just a senior in high school. With no mother, no father, no faith, and no future, Blue Echohawk is a difficult student, to say the least. Tough, hard and overtly sexy, she is the complete opposite of the young British teacher who decides he is up to the challenge, and takes the troublemaker under his wing.
This is the story of a nobody who becomes somebody. It is the story of an unlikely friendship, where hope fosters healing and redemption becomes love. But falling in love can be hard when you don't know who you are. Falling in love with someone who knows exactly who they are and exactly why they can't love you back might be impossible.
A Different Blue is a unique story both in its content and in its telling. It explores the elements and experiences we, as humans, perceive as the building blocks of our identity. And it makes you think about whether or not those things really play a part in creating who we are.
"What we believe affects our choices, our actions, and subsequently, our lives."..."What if what you believe about yourself or about your life is simply a myth that is holding you back?" -Wilson
Blue Echohawk knows few things about herself. She knows shes striking in looks and that she's talented at wood carving. She knows who raised her. But she doesn't know who she really is - her real name, her real birthday, her real parents. And so she's floating through life, wanting answers, feeling discarded, unwanted...unloved.
"Once upon a time...there was a little blackbird, pushed from the nest. Unwanted. Discarded." -Blue
Until Darcy Wilson arrives as Blue's World History teacher. (don't worry - it's not that kind of story) He makes Blue look at things - her life, in particular - from a different perspective. They bth end up evaluating things in their lives and end up finding out so much about themselves.
Blue is such a selfless young woman. Of course, the reason behind that selflessness is her feeling of unworthiness. She's lived a highly unconventional life but there was a time when she felt safe and loved. Blue begins a search - I'm not even sure she knew what she was searching for. And sometimes when you find those answers, you have to ask yourself if those answers are worth it.
Wilson - what everyone calls him since his name is a bit embarrassing - is a compassionate guy. He sees something in Blue and he sets out to nurture it. As an aside, I must mention how much I admire his teaching methods - using literature to teach history. Love. While trying to pull Blue out of her shell, both he and Blue find kindred spirits in each other.
A Different Blue tugged at my heartstrings. I laughed and I cried. Blue has suffered - both in her upbringing and her lack of knowledge in who she is. The friendship that blossoms between Blue and Wilson was beautiful to watch. Although I understood his rationale, I did want to box Wilson's ears at times for his actions. But in the end he helped Blue molt and spread her wings - helped her realize she was strong enough to fly - and he was the wind beneath her wings.
There's really nothing
A Different Blue
I didn't love. I might have choked on Wilson's action or words at time and I might have felt Blue behaved or reacted impulsively - but it all rang true with their personalities and the story. My only regret is having waited so long to read it.