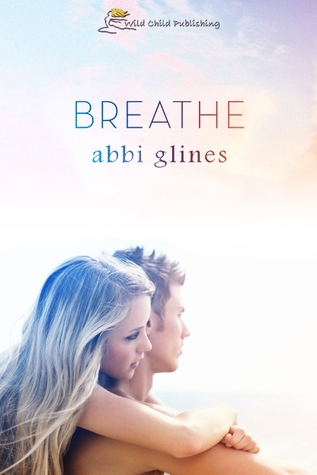 Breathe
Sea Breeze Series #1
Release Date: May 16, 2011
Genre: New Adult, Contemporary Romance
Source: Purchased from B&N
Rating: 4 Bookworms
Goodreads
Synopsis
Sadie White's summer job isn't going to be on the beach life-guarding or working at rental booths like most kids her age. With her single mother's increasing pregnancy and refusal to work, Sadie has to take over her mother's job as a domestic servant for one of the wealthy summer families on a nearby island.
When the family arrives at their summer getaway, Sadie is surprised to learn that the owner of the house is Jax Stone, one of the hottest teen rockers in the world. If Sadie hadn't spent her life raising her mother and taking care of the house she might have been normal enough to be excited about working for a rock star.
Even though Sadie isn't impressed by Jax's fame, he is drawn to her. Everything about Sadie fascinates Jax but he fights his attraction. Relationships never work in his world and as badly as he wants Sadie, he believes she deserves more. By the end of the summer, Jax discovers he can't breathe without Sadie.
Y'all, I've had Breathe on my nook since June 2012. I picked it up after reading The Vincent Boys and loving it. And I'm pretty sure it was only 99 cents but I'm too lazy to try to figure it out. ;) I know it's been through several rounds of editing since then but I'm reviewing this version and the only knock against it, for me, is Glines' lack of contractions. I've not been to Alabama (yet) but I did grow up in Texas and I feel safe in saying teens do not speak so formally. No, they don't. Other than that...nada. :)
I am really late to the Sea Breeze party. I wish I'd read it a long time ago - but better late than never, yeah? (Thanks Marilyn and Naomi for constantly tempting me to start it) Since y'all have probably read more than a few reviews of Breathe, I'm going to list the things I liked.
Glines did an excellent job of realistically conveying the personality and character of Sadie - a young girl who's had to grow up way before her time. She's smart, capable, and responsible.

Glines also did well in painting the picture of Jax - who lost normal at an early age but was still a little boy, craving acceptance - normal beneath all the pomp and circumstance of being a rock star/teen idol.

The cast of supporting characters is very well fleshed out - Jessica, Sadie's mom, is well defined as someone I simultaneously pitied and despised; Marcu is so believable as a guy smitten with Sadie but willing to be a good friend; Ms. Mary and Mr. Greg are so well-developed I feel I know then as well as I know Sadie and Jax - Mary, in particular.

Glines accurately and realistically portrayed the emotion and angst of first love coupled with the lovers being from distinctly different worlds

Glines had me sympathizing with both Sadie's and Jax's woes, and wrought quite a bit of emotion from me. I was a weepy mess at several different times during the story.
I really enjoyed my introduction to the Sea Breeze series. I'm not sure if the series is complete or not, but I'm thrilled to have so many at-hand. I can't wait to see what comes next for Sadie and Jax.