This month, I get to share with you the best book no longer on my shelf! If you want to check out all the books no longer on my shelf, here's the link to my #ShelfLove shelf on Goodreads.
I will admit this was a difficult decision. I have quite a few 4.5-5 Bookworm reads on my shelf. In the end, I went with the book from one of my favorite authors - a book that gave me all the feels plus made me feel at home...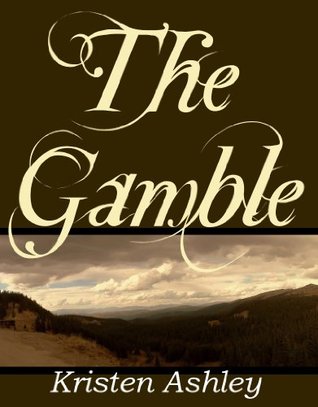 With Rock Chick, Kristen Ashley set the bar high for herself. I was more than thrilled to open up The Gamble and fall right into an incredible story. KA delivered exactly what I've come to expect from her - a smart, feisty heroine to cheer for, a swoon-worthy alpha hero that tempts you to knock him upside the head AND lick him, a colorful cast of characters that lend charm not only to the story but also its setting, and a story that keeps you riveted and immersed in the characters' lives. There wasn't one thing I didn't enjoy about The Gamble. I fell in love with Nina and Max, Gnaw Bone, Colorado, and all its quirky inhabitants, and the mystery that kept me guessing til the reveal -- where I was gasping in shock. I'm extremely eager to continue this series!