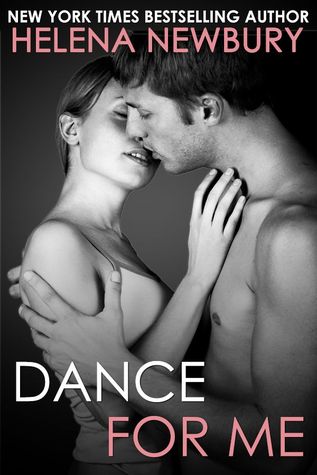 Dance For Me
Fenbrook Academy #1
Release Date: June 25, 2013
Genre: New Adult, Contemporary Romance
Source: Purchased on Amazon
Rating: 3.5 Bookworms
Goodreads
Synopsis
Natasha is one of the most promising ballet dancers at the prestigious Fenbrook Academy of Performing Arts and she's just landed a life-changing audition. But no one knows the guilt she carries...or the damage it makes her inflict on herself when she's alone.
Darrell is a multi-millionaire designer at 25. But past traumas have pushed him into isolation and the intense pressure of his work has brought him to the edge of burnout. Seeking inspiration, he sees Natasha dance and hires her as his muse.
As she dances for him, the two become entwined in a passionate but troubled relationship. He starts to see the pain inside her and helps her gradually lower her defenses...but Darrell has demons of his own. Can two broken people save each other? Or will the darkness they're hiding consume them both?
This New Adult Romance is recommended for 17+ due to mature themes, sexual situations and language.
Having read In Harmony, #2 in the Fenbrook Academy series, and adoring it, I was eager to read Dance For Me. While it didn't work for me quite as well as In Harmony, I did enjoy it.
Natasha Liss is studying ballet at Fenbrook Academy. Actually, sh'es one of its most promising students. But Natasha has a traumatic past she's trying to keep buried. The memories drive her to dance, exercise, and harm herself, in order to maintain balance.
Darrell Carner is a designer for the government. An MIT dropout, he's brilliant at what he does...driven to the point of compulsion (obsession?). He's haunted by memories of a tragedy - and those memories are what spur him. His latest design has him stumped. He needs some inspiration and that's where Natasha comes in.
Being witness to Natasha and Darrell opening up to one another made my heart ache. They both were so vulnerable and insecure - about their pasts as well as how those pasts were affecting their present. They served as a healing balm to one another and that was something they both desperately needed.
However, the insta-love or insta-connection didn't work for me. I get the 'seeing each other from across a crowded room' thing - really I do. But these two started on false pretenses - mission of information - and they struggled because of it. Natasha did say
"Sometimes it fees like neither of us are in control, as if we're...I don't know. Being blown by the wind or something. Like our only choice is to let it happen or dig our heels in and let the other one be swept away into the distance...but that could mean we lose the other forever."
and when I read that, I thought "well, that's true." I think I just felt that with what they've both been through, some counseling would really strengthen their foundation. Particularly with all Natasha's emotional displays. (Note: counseling may have been alluded to in
In Harmony
, I don't recall)
Besides the story between Natasha and Darrell, I enjoyed getting glimpses of the beginnings between Clarissa and Neal. They are a fun couple. I also liked being introduced to Karen, who stars in In Harmony, and Jasmine, the star of Acting Brave. Newbury has created a cast of characters that I'm very invested in and am delighted to get better acquainted with!