Bought, Borrowed, & Bagged is a weekly meme, hosted by TalkSupe, where I share with you the books I have bought, borrowed, or bagged (gifted or won) plus a recap of the previous week's reviews, upcoming reviews, and any other bookishness I want to share. :)

We've been on Spring Break this week - well, the kids have been - and it's been a great week! We've hiked and skiied (we went from 50 degrees and sunny one day to 20 and snowing the next!) and relaxed. They don't go back to school until Tuesday of next week, so we have a few more days to enjoy! I hope y'all have had a wonderful week as well!! :)

I only one-clicked 2 freebies this week. And I can't do any finger pointing...unless I blame Naomi (@Nomi's Paranormal Palace) for bringing Mary Ting's series to my attention. ;)
Here's what was added to my ereader library this week:
BOUGHT
*Freebies*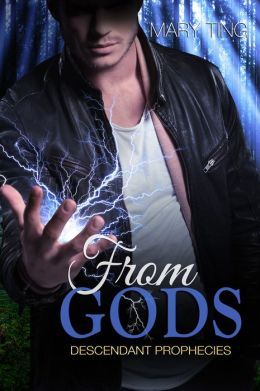 Bagged
I received Getting Lucky Number Seven and Everything for review. I'm really excited to read Cindi Madsen for the first time. One of my favorite 'retired' bloggers loved Madsen's books. I'm anxious to read Everything as I've enjoyed the two previous books in the Songbird series.
I won a $5 GC from Trisha Wolfe! Thanks!!
Last Week's Reviews
Upcoming Reviews
All Night Long by Madelynne Ellis
Bite Me by CC Wood
Spend the Night Volumes 2 & 3 by Elizabeth Lee