My To-Be Read List is a new meme hosted by Michelle @Because Reading. Michelle has been doing this for awhile and recently decided to extend the fun for us all. I thought it was a fabulous idea because it gets y'all in the game and it helps me knock off some of the many, many books on my TBR list. You're more than welcome to join in the fun! I've included the basic rules below but you can click on the graphic above to hop over to Michelle's site where you can find all the details.
Here's how it works:
On the first Saturday of each month, I will make a post with three books from my TBR List (these books can be already on your ereader or bookshelf OR books you might want to purchase) and add your link on the linky that will be provided on Michelle's post. Y'ALL will help me choose which book I will read next. The following Saturday, I will announce which book won. Then the last Saturday of the month, I'll post my review.
Fun, right?!?
This month, I'm doing a Penned Con-themed edition. I'm giving you choices from three authors that were at Penned Con. AND I'm doing a giveaway for a signed ereader cover
(I had it signed when I was at Penned Con in September)
and various swag. Here are the choices: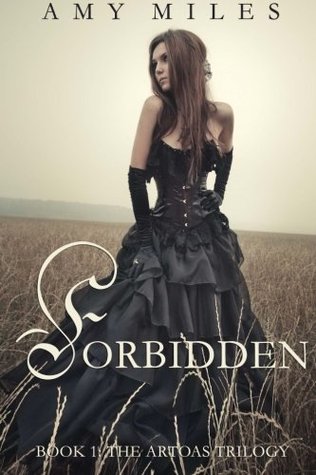 Roseline Enescue didn't ask to become an Immortal, to have all the guests at her wedding slaughtered, or be forced into marriage with a man whose lust for blood would one day ignite the vampire legend. Willing to risk everything for a chance at a normal life, Roseline escapes to America. Terrified her husband Vladimir will find her, Roseline enrolls as a senior in Chicago's elite Rosewood Prep schoo. Mingling with humans is the last place he would look for her. But her transition into the human world isn't easy. Mortal men flock after her while cutthroat girls plot her demise. Yet Roseline remains relatively unfazed by the petty hysteria until she falters into the arms of Gabriel Marston, reluctant MVP quarterback, unwilling ladies man, and sensitive artist in hiding. Troubled by the bond that pulls her towards the mortal boy, Roseline tries to ignor him, but Gabriel is persistent. As their lives entwine, Roseline begins to realize that Gabriel is much more than he appears. His ability to toss a football the entire length of the field and grind concrete into dust pales in comparison to the glowing blue cross tattoo that mysteriously appears on his forearms. Despite the forbidden bond between them, Roseline can't help wondering what Gabriel is: He's not human. He's not immortal. So just what is he?
Sometimes all you need is Patience.
Life's been hard for Zeke. Being a punching bag for his alcoholic father has turned him into stone. Not even the dodgy trailer park he lives in can scare him. Fighting is his release and sex, drugs, and his guitar bring him peace, but deep down Zeke isn't quite as hard as he makes himself out to be. When he meets Patience, she finds all his broken pieces and puts him back together, but she's a ray of light in his shadowed life and the last thing he wants to do is bring her into his dark world. Playing careless is easy, playing the bad guy can be fun, but playing Patience is impossible, especially when she can see right through him.
Zeke isn't the only one who's broken, and for the first time, in a long time, Patience feels alive. Her black and white world gets a shot of color when she meets Zeke. He's unlike anyone she's ever met with his tattoos, piercings, and blunt honesty. She wants nothing more than to let go and ride the wild side with him, but some wounds never heal and the broken pieces of Patience aren't so easy to find.
***Warning: this book contains graphic language, sex, and violence. Mature readers only. Not intended for young adult readers.***
Once upon a time two lawyers fell in love across a courtroom...
Gabrielle Ginsberg was a public defender with plenty of nerve and Braden Pierce was an assistant district attorney with a whole lot of swagger. Gabrielle wanted Braden and Braden wanted Gabrielle.
And Cameron wanted Gabrielle.
And Marla wanted Braden.
And Cole wanted Gabrielle.
And Mrs. Mason wanted Braden.
And an anonymous letter writer wanted to keep Gabrielle and Braden apart.
Together Gabrielle and Braden discovered many important things, like which doors at the courthouse actually locked, and that desks could be useful for more than writing. They also found out that the path of love was not always smooth, and it was sometimes tread upon by some really wacky people, like a confused fanny grabber, an eighty-two year old pothead and a gentleman who threw a wine and cheese party in his pants. Could true love overcome a lack of privacy, interference by jealous rivals and the insanity of the criminal court system?
Okay, so now you get to vote. ;)
Create your free online surveys with SurveyMonkey , the world's leading questionnaire tool.
The ereader cover is actually a Nook cover but my Kindle Paperwhite fits in it just fine. So, it fits a Nook Glowlight, Kindle Paperwhite, and probably a Kindle. Just a few names on it: Abbi Glines, CD Reiss, CJ Roberts, Tara Sivec, Jasinda Wilder, Colleen Hoover, Mia Sheridan, those authors above, of course, and more. :) I have various swag I'm throwing in as well, some signed, some not.
This giveaway will run until the 29th, when my review of whichever book wins is posted.
a Rafflecopter giveaway