Teaser Tuesdays is a weekly bookish meme, hosted by MizB of Should Be Reading. Anyone can play along! Just do the following:
•
Grab your current read
•
Open to a random page
•
Share two (2) "teaser" sentences from somewhere on that page
•
BE CAREFUL NOT TO INCLUDE SPOILERS! (make sure that what you share doesn't give too much away! You don't want to ruin the book for others!)
•
Share the title & author, too, so that other TT participants can add the book to their TBR Lists if they like your teasers!
***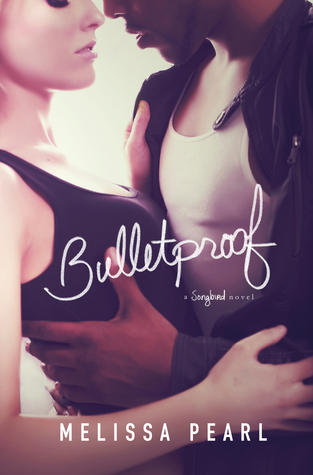 Bulletproof (Songbird Series #2)
Synopsis
Morgan Pritchett doesn't need anyone. Strong-willed and confident, she's the master of organizing and looking after everyone around her. In her mind, she's bulletproof.
But she has one weakness - men. She can't seem to live without them, yet is unable to find her perfect match. After yet another break up, Morgan promises her sister and best friend that she'll write off men for the read of the year...but then she meets Sean Jaxon.
Sean Jaxon has worked hard to become a Hollywood actor, scoring minor roles and slowly making a name for himself as an action sidekick. After a chance encounter with the stunning Morgan Pritchett, he decides to take a risk and put his dancing skills to the test by signing on for the lead role in Superstar, a TV musical. He never thought he'd reconnect with the girl who urged him to ignore his manager and be honest with himself, but when Morgan shows up on the set as a production assistant, he realizes he's found the ultimate weakness - her.
Their passion for dance and music will bring them together, but will their relationship be able to withstand the forces determined to pull them apart? As Morgan comes face-to-face with her long-buried demons and Sean decides just how much he's will to risk for love, these two songbirds discover something...they're not as bulletproof as they thought.
***Teaser***

Her words stumped me. I wanted to argue with her, to tell her she was wrong and she'd regret it later, but...she wanted me and dammit, I wanted her, too.